Programs
Register for a Weekend Workshop Lead by Local Naturalist Experts
This spring, we're opening our gates for a special workshop May 5-7. Artists and amateur naturalists are invited to enjoy The Art and Ecology of Native Plants: Drawing Natural Connections to enjoy an immersive experience inside the Donal C. O'Brien, Jr. Sanctuary.
The workshop is perfect for artists seeking a retreat to deepen their understanding of native plants and enhance their artistic skills through sketching botanicals and natural landscape design. Naturalists will discover new ways to engage the great outdoors. Attendees will also gain a deeper understanding of the ecology of North Carolina's coastal native plants.
When: Friday – Sunday, May 5-7, 2017
Where: Donal C. O'Brien Jr. Sanctuary and Audubon Center, 300 Audubon Drive, Corolla, NC
Cost: $240 + materials and housing fees
Click here to register: http://bit.ly/artreg17
Attendees will spend the weekend discovering native plants, heightening powers of observation through field sketching and learning about the critical support these plants provide birds and wildlife. The workshop will be led by local naturalist experts based in the Outer Banks.
Meet Our Instructors:
Kitty Dough is an Outer Banks artist and staff illustrator for the NC Aquarium on Roanoke Island. She earned her certificate in botanical art and illustration from the NC Botanical Gardens and is a member of the Guild of Natural Science Illustrators and the Colored Pencil Society of America. Field sketching is an important part of her work and provides the nucleus for many of her paintings. Her work has been exhibited in the Elizabethan Gardens, nature centers and museums across North Carolina.
Rhana Paris has spent the better part of 20 years exploring the natural parts of the Outer Banks with children and adults in tow. A naturalist by training, she works to create a public which is educated in native habitats, climate change, and understanding our place in the natural world. She is currently an educator with the NC Aquarium on Roanoke Island and has also worked for The Nature Conservancy's Nags Head Woods Preserve.
Kathy Mitchell has been an OBX resident for 30+ years. During that time, she has become a passionate advocate for coastal native plants, and continues to grow, design with, and search for them in the wild. She advocates for native plants as Conservation Horticulturist at the NC Aquarium on Roanoke Island, and as a project partner with numerous local organizations.
Bring your sense of adventure, and a willingness to get dirty. Click here to register for The Art and Ecology of Native Plants workshop. http://bit.ly/artreg17
Contact Center Director Robert Fearn at 252-453-0603 for more information and questions.
How you can help, right now
Stay in Touch with Pine Island
Learn about the bird conservation research taking place at Pine Island and find nature-focused events happening at this Important Bird Area along the Outer Banks in our periodic eBulletin.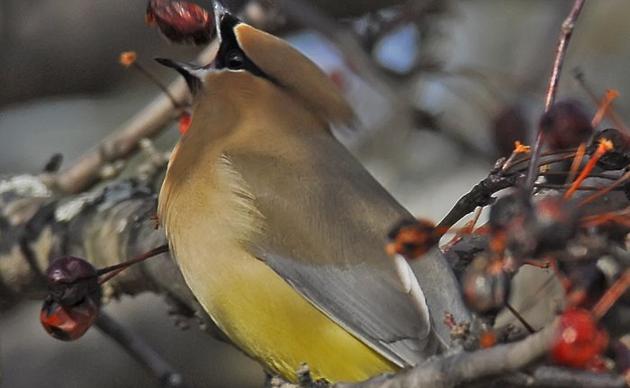 Kayak Sign-up
Click Orange Button to register for Guided Kayak Programs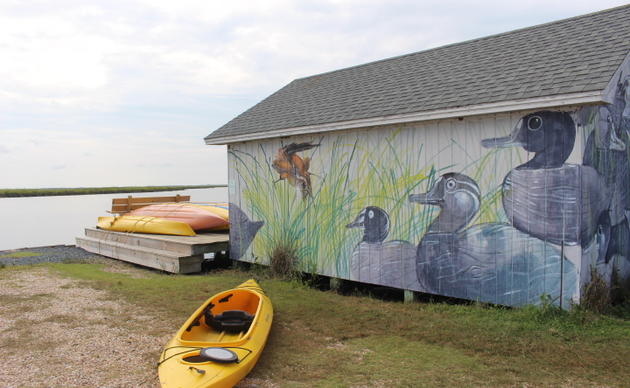 Protect the Sanctuary
Every donation will be used to protect the 6,000 acres of marsh complex within the sanctuary and the wildlife it supports.